Contact Centre
Our award-winning contact centres offers a variety of telephone and online services for members and can help with anything from quick changes to personal records to in-depth conversations about nursing practice. Our job is to care for people who care by providing them with an efficient and committed service.
Support, advice and information
All of our teams include staff from a wide variety of backgrounds, which enables us to provide an exemplary service and maintain a supportive working atmosphere. Recognising diversity and ensuring equality gives our staff the freedom to be themselves and use their experience to enhance conversations with members and each other.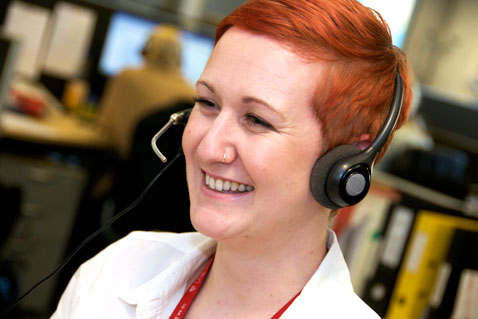 Our Member Consultant team operates an inbound and outbound service, allowing them to be proactive in managing the membership administration processes. When joining the RCN, the first voice a caller will hear belongs to one of our member consultants. They are proud to be able to set the precedent for customer-service excellence.
The Advice Contact Centre offers information and support seven days a week that empowers our members in their working and professional lives. We handle enquiries on complex legal and employment relations and on nursing practice issues. Dealing with these emotive and delicate situations requires our advisers to have an empathetic, warm and understanding approach with a non-judgemental ear. The advice a member receives can impact on their employment, so integrity and presenting practical, accurate and sensible advice is key.
Why apply?
Our contact centre promotes the work of both the trade union and professional body aspects of the RCN, supporting our members in their times of need and helping them to develop. We invest heavily in staff development and the skills you learn with us will give you a springboard to a variety of careers, both internal and external.
Find out why Kirsten thinks you should join us in the video below.