Education, Learning and Development
As a royal college, one of our royal charter objectives is: "to promote the science and art of nursing, education and training in the profession of nursing."
This objective is addressed in a range of different ways across the organisation. Our knowledge and innovation action plan underpins the activities that enable us to address the educational needs of the diverse nursing family – building, assuring, using and sharing knowledge and resources to support learning and career development.
Enabling the ongoing development of nursing
Joining this team will involve you in the varied work we do to support the development of our members; from understanding, influencing and developing policy to evaluating the impact of our initiatives on safe and effective clinical practice.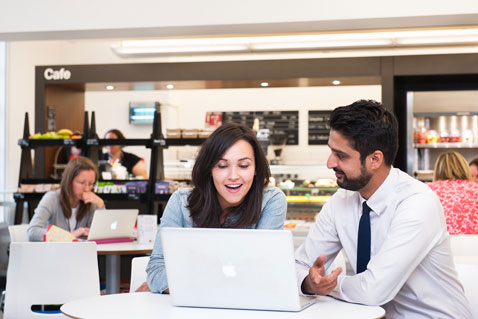 You will work with a range of internal and external stakeholders to enable the development and delivery of programmes, activities and resources for professional nursing education at national and regional levels. Your work will impact on all membership groups including registered nurses, health care support workers and nursing students.
The roles required to deliver to our education, learning and development agenda are wide ranging. While some will require you to have a background in nursing and insight into health care education, others will rely on other valuable expertise. To support our ambition to become a leading authority in professional learning and development, you could have experience of issues related to practice education, curriculum development, facilitation of learning, technology to support learning, career frameworks, quality assurance, professional accreditation approaches or project management.
Why apply?
The landscape of health and social care is changing rapidly as new knowledge informs treatment and approaches to care. It is vital that the nursing workforce is able to respond to and meet new challenges through access to high quality, accessible education, training and development that supports high quality nursing care. As a member of our team, you could be at the forefront of providing this invaluable work.