Administration and Support
Without our administrative staff we simply couldn't function. Their roles are as varied as our locations and exist throughout our business, holding it all together by providing support to their colleagues and our members that truly depend on them.
Supporting members and staff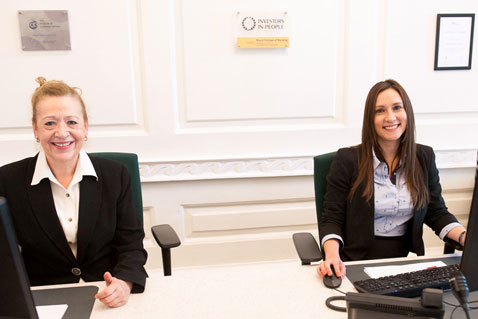 From apprentices to executive assistants, we need individuals from a wide variety of backgrounds who can help us deliver our services and maintain a supportive working atmosphere. You could work in any of our directorates, including Communications, Finance, IT or Human Resources, or in one of our region or country offices.
If the latter, you'll be in direct contact with our members and use your positive attitude and administrative skills to support them and your local team. You could get involved in anything from local activism to supporting our local workplace representatives. You'll manage diaries, file documents, make arrangements for meetings and book travel, all while dealing with a range of enquiries from NHS directors, managers and nursing staff.
It can get busy, so you'll need to be well organised, competent at prioritising your work and able to remain calm under pressure. Perhaps most importantly, you'll need to be an excellent communicator.
Why apply?
An administrative role at the RCN can be an incredible and valuable addition to your career. It's more than just getting the work done. We want you to bring your experience and ideas with you, to enhance our services and ways of working, to help us continue to make a difference for our members and patients throughout the UK.
Find out why Natalie thinks you should join us in this video.