Estates and Building Maintenance
Our Estates department is responsible for all matters relating to the RCN's property portfolio. The teams are responsible for maintaining and securing our buildings, commissioning and managing nationwide contracts and providing internal services such as printing, meeting room logistics and ensuring our internal post finds its way to each of our 16 offices. Opportunities within this department are wide and varied: perfect if you're looking to form part of a core RCN team.
Core services that keep the business running
Without our Estates teams the RCN's work would soon come to a halt. Each of our sites benefits from their expertise as they maintain the cleaning, heating, cooling and security. Whether overseeing the contracts that provide some of these services or delivering the work themselves, the staff in Estates are highly visible and depended upon.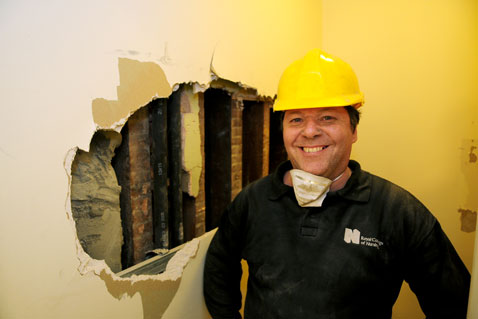 Working within this team you could have the opportunity to get involved in the fit out of new offices and the delivery or disposal of office furniture. You'll quickly gain an appreciation for health and safety and the legal requirements our buildings need to adhere to, playing your part in ensuring we are compliant.
Joining our experienced and innovative Conference Services team could enable you to influence our hospitality offering at our headquarters in London; suggesting ways and means to encourage new customers to enjoy our newly-refurbished meeting rooms and catering.
You could join our headquarters reception team and become part of a vital network of welcoming and member-facing staff, or get involved with our reprographics, post room and stationery services.
Why apply?
Our jobs can very often be challenging because we have to juggle complex workloads, budgets, the requirements of our customers and timescales for works: but meeting these challenges means that our roles are also very satisfying. The scale and size of the RCN estate means that staff employed in the team get a wide range of experience and depending on their role, the opportunity to travel throughout the UK.