Nursing Experts
We aim to inspire excellence and investment in nursing through authoritative professional leadership. To achieve that goal, our Professional Practice team leads the development of a range of products and resources for nursing staff working in a variety of settings, from students to nurse consultants and directors.
We support a number of member networks through which we are able to gather intelligence, develop clinical guidance and seek to engage the profession. In addition to occasionally advising individual nurses on aspects of practice, the team also offers direct specialist nursing advice to senior leaders within the RCN and in government in order to influence policy and the strategic direction of nursing.
Leading, influencing and achieving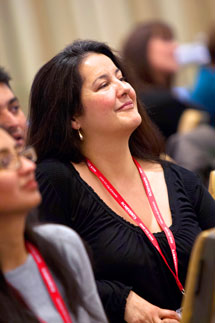 Our team of specialist professional leads each holds a UK-wide portfolio of projects and activities aimed at driving improvements in nursing practice for their specialist area. Senior nurse leaders with a high degree of autonomy and visibility, our advisers are fully supported by a team of co-ordinators and administrators. They regularly represent the RCN and its members in a range of national-level settings, engaging with departments of health; collaborating with professional and patient bodies; delivering high-quality conference presentations about nursing; and articulating contemporary nursing practice to the media.
As a member of our team you will ensure we provide an authoritative, UK-wide, practice-based context for the RCN. You will work with our member leaders and networks to communicate the reality of practice and the challenges nursing faces in delivering high-quality care.
Why apply?
In any role within this team you will benefit from exposure to national-level political and professional activity. Professional leads in particular will gain a high level of national exposure and the opportunity to develop their reputation with senior politicians, nurse leaders and professional bodies across the UK. Support staff will experience a fast-paced, customer-facing environment with the added benefit of working for a respected professional body with high standards for quality assurance and rigour.