Communications
Our expert communications staff are vital to the success of the RCN. They support our members and staff, inform the general public, influence decision makers and celebrate the wonderful work that nursing staff do every day throughout the UK.
Inspiring our audiences
As an RCN communicator, you'll make a difference to so many of our stakeholders. You could be inspiring our staff in their diverse and challenging roles; or promoting our services to members, signposting them to RCN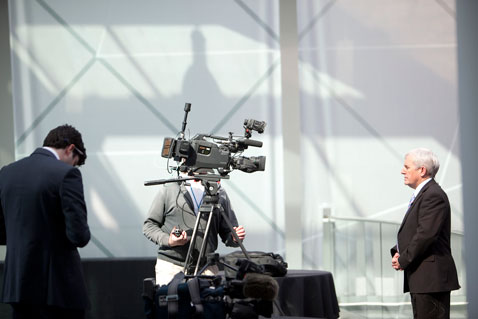 resources that support them in their time of need or enhance their development and clinical practice.
By seeking out and utilising the expertise of our members and staff, you'll enable the RCN to influence the nursing world at the highest possible level, lobbying the UK's governments to improve health policy and patient care.
You could get involved in the design and production of clinical best practice guidance; member magazines and newsletters; campaign communications; marketing materials; content for our internal and external websites; and contribute towards the RCN's presence on social media.
Your new ideas will build on the success of our national campaigns: Frontline First and This is nursing, helping us to spread the word about the need to protect our members' jobs and pay, and showcase our professional work to improve nursing practice.
Why apply?
The world of communications is ever-changing and we need dynamic, creative minds to join our passionate teams. You'll make invaluable contacts across the UK such as political leaders, broadcast and print journalists, senior nursing leaders and best of all, our members. This isn't just an opportunity to work at an organisation that makes a real difference, it's the chance to take your communications career to the next level.
Find out why Lisa thinks you should join us the video below.